In past events, we have used a mixture of the following options:
Friends and family
Many people find staying with people they know the best option while their home is repaired, or while they wait for other temporary accommodation to become available.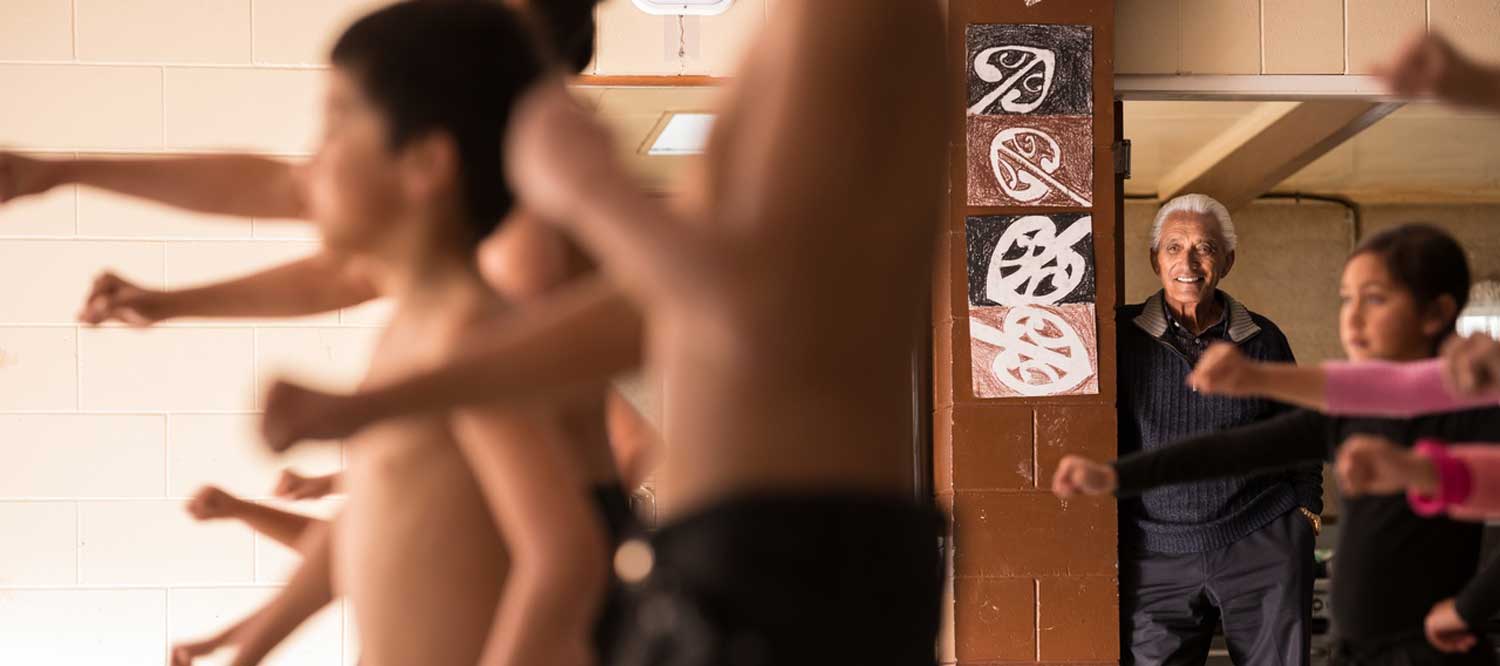 Marae and community facilities
Where appropriate, we work with community groups and marae to provide temporary accommodation.
Commercial options
Our staff can negotiate longer term rentals in hotels, motels and campgrounds, and if there is enough need, may do so in larger blocks.
Private rentals
In areas where there is undamaged housing stock, our staff will look to private rentals to find suitable temporary accommodation. These may be unused holiday homes, for example.
Campervans
Campervans have limited space, and can be expensive, but are useful for remote locations. We have found these to be useful short-term solutions for people who need to stay near livestock, for example.
Portable cabins
Portable cabins with 1 or 2 bedrooms can be moved to a site fairly quickly after an event, but require a detailed site assessment — not all sites are suitable for a portable cabin. Supply of portable cabins is limited by market supply, and we work with suppliers to make more cabins available when required and suitable. Portable cabins are amongst our most effective Temporary Accommodation Solutions.
Relocatable homes
Relocatable homes are transportable, meaning they can be bought to a site fairly quickly, and tend to be larger than portable cabins — 2, 3 or even 4 bedrooms. They require the site to have services available, and undergo a detailed site assessment — not all sites are suitable for relocatable homes. Supply of relocatable homes is limited by market supply, and they can be more expensive than other options. We have used these effectively in events where we know they will be needed for an extended period of time over a number of tenants.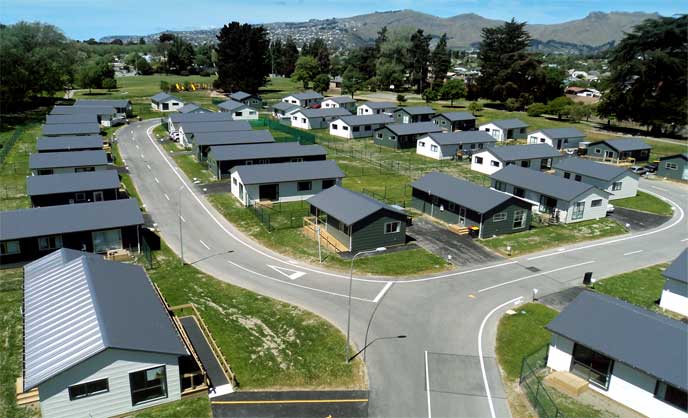 Village accommodation
Villages, which are typically comprised of permanent houses of various sizes, take longer to be ready for people to move in to than other options — as we need to source land, design and build them. For this reason they are definitely a longer term solution for when there will be a sustained need for accommodation in one location. The decision to build a temporary accommodation village, such as those built following the Christchurch or Kaikoura earthquakes, is based on a range of factors. These include the number of households requiring temporary accommodation and how long it is likely to take to repair/rebuild their properties, the geographic spread of demand, and the ability of the private rental market to meet the need over the longer-term.
There are a range of other options that have been considered and not used in the past, but which may be appropriate to future events.